Nature is not
a place to visit,
it is home.
Mass Timber CLT Net Energy Building
Innovhousing is an organic architecture, engineering and construction company that combines the best performing technology with the least possible carbon footprint.
Grounded in the values of sustainable performance, we are committed to delivering homes that are safe, comfortable and energy efficient. We do it through the integration of:
The melding of these technologies gives way to innovative, refined residences that reframe the concept of luxury: healthier, energy-autonomous, entirely sustainable and uniquely designed homes that foster an organic interaction between humans and nature.
FROM OLD ISSUES TO A NEW PROPOSAL
Houses as we know them and as they have been built up to now can no longer meet the requests from increasingly demanding clients and climate change requirements.
We deserve much more comfortable homes with no load shedding, low consumption, built with accuracy, made to last for many generations, and self-sustainable.
The houses must adhere to the needs of today. They cannot be built with more than a hundred years old techniques. No one would buy a car built with the features of more than a century ago.
Why doesn't this happen with houses?
The way our homes are constructed and the performance they introduce, provide safety and enhance the life quality of their occupants, while assuring present and future value for the next generations.

SUPERIOR COMFORT & WELLBEING
We put people
before buildings
Very few things happen by chance at home. Feeling good inside has little to do with personal feelings and a lot with physics. It is about:
Airtightness

Thermal and acoustic insulation

Ventilation
Comfort begins with a devoted design and continues with obsessive attention to detail. How a house is designed and built is the difference.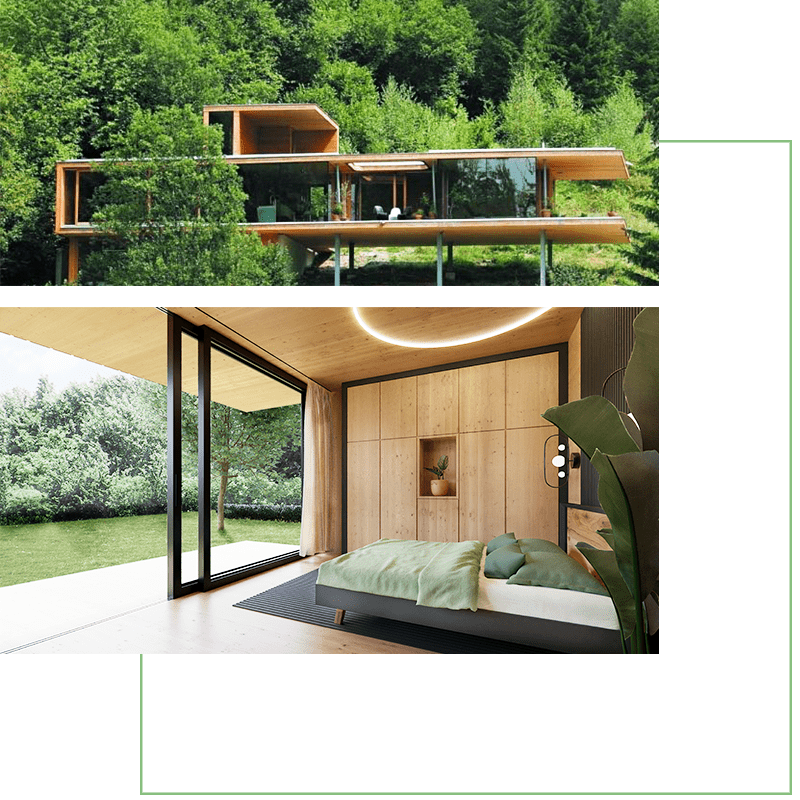 THE SUSTAINABLE BUILDING REVOLUTION
Truly Sustainable:
in deeds, not words
The built environment accounts for nearly 50% of total CO2 emissions.
What is the connection between buildings and climate change?
From the construction of a building and the use we make of it, everything turns into CO2 emissions. Materials such as concrete, bricks and steel mined from the earth are the major contributors to emissions. So far, we have thought they were indispensable for building our homes. This is no longer the case. New renewable, sustainable and efficient materials allow us to build 30-storey buildings with the lowest possible environmental impact. These materials result from a set of technologies that have disrupted the way of building and living.
Whenever we shower in the morning, drink coffee and turn on the laptop, even these simple actions interact with the building as an energy demand that turns into CO2 emissions and high energy bills.
Today the same new set of technologies enable us to cut down energy needs by 90%, erase dependence on the grid, and replace it with plentiful and clean energy.
A better and zero-impact home now exists, and it is conveniently available.
Act now with the novel construction tech. Store carbon instead of emitting it.
The solution is Mass Timber, one of the most revolutionary building techniques of the last few centuries. So advanced that in Europe and America, its expansion rate is 30% per year.
By implementing the design and construction criteria of Mass Timber Technology, we achieve the goal of a zero-emission building and, going even further, a house that produces more clean energy than it consumes.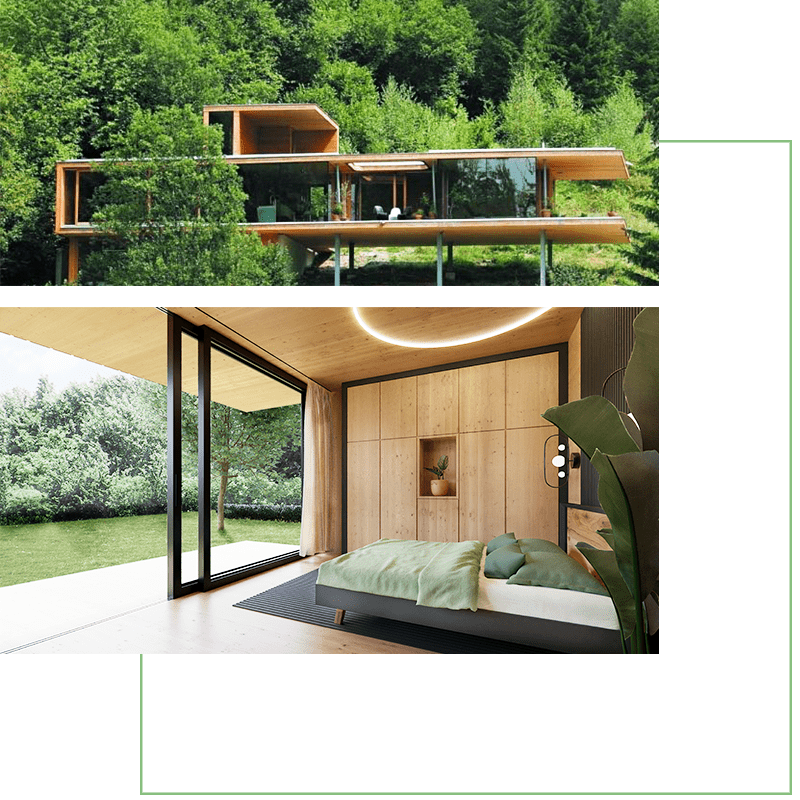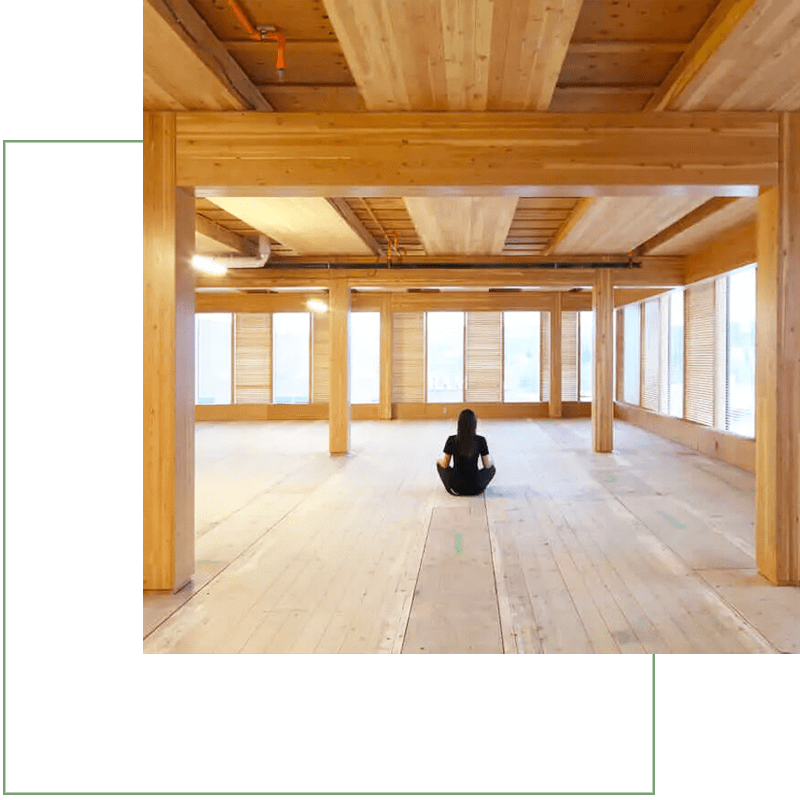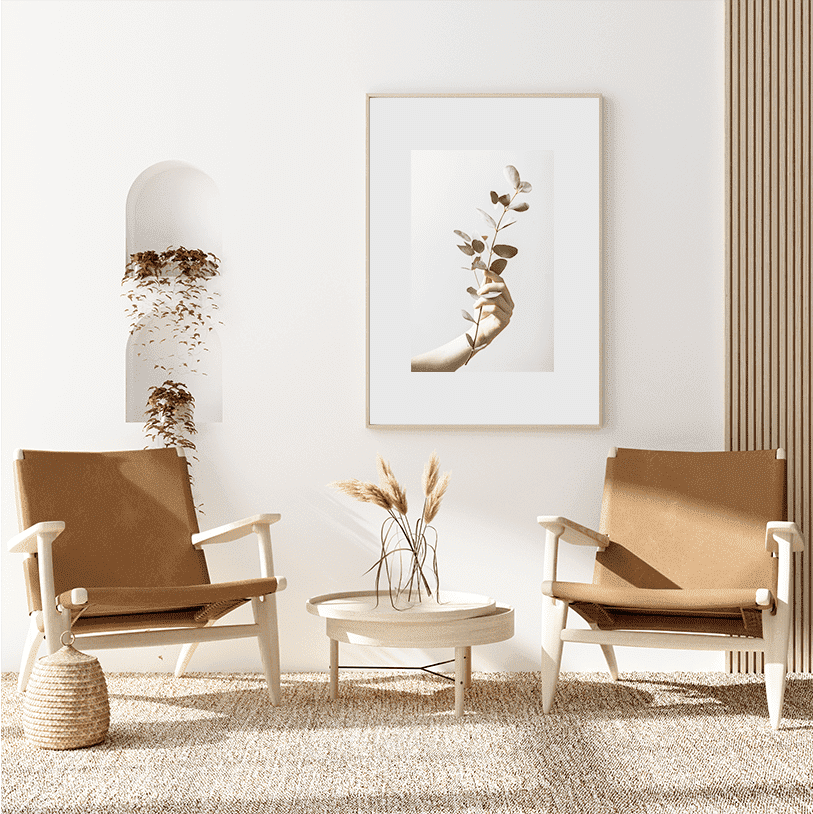 Building Performance is a science providing rules that prescribe how houses must be safe, healthy, comfortable, durable & efficient.

A new frame for performance & wellbeing
The Mass Timber Technology is the revolution in construction.
Mass Timber provides
high efficiency, fast production, and superb performing standards, while taking care of the wellbeing of its inhabitants and the survival of our planet.
Passive House, Net Energy Building, and Mass Timber are our leading technologies to reframe the concept of luxury.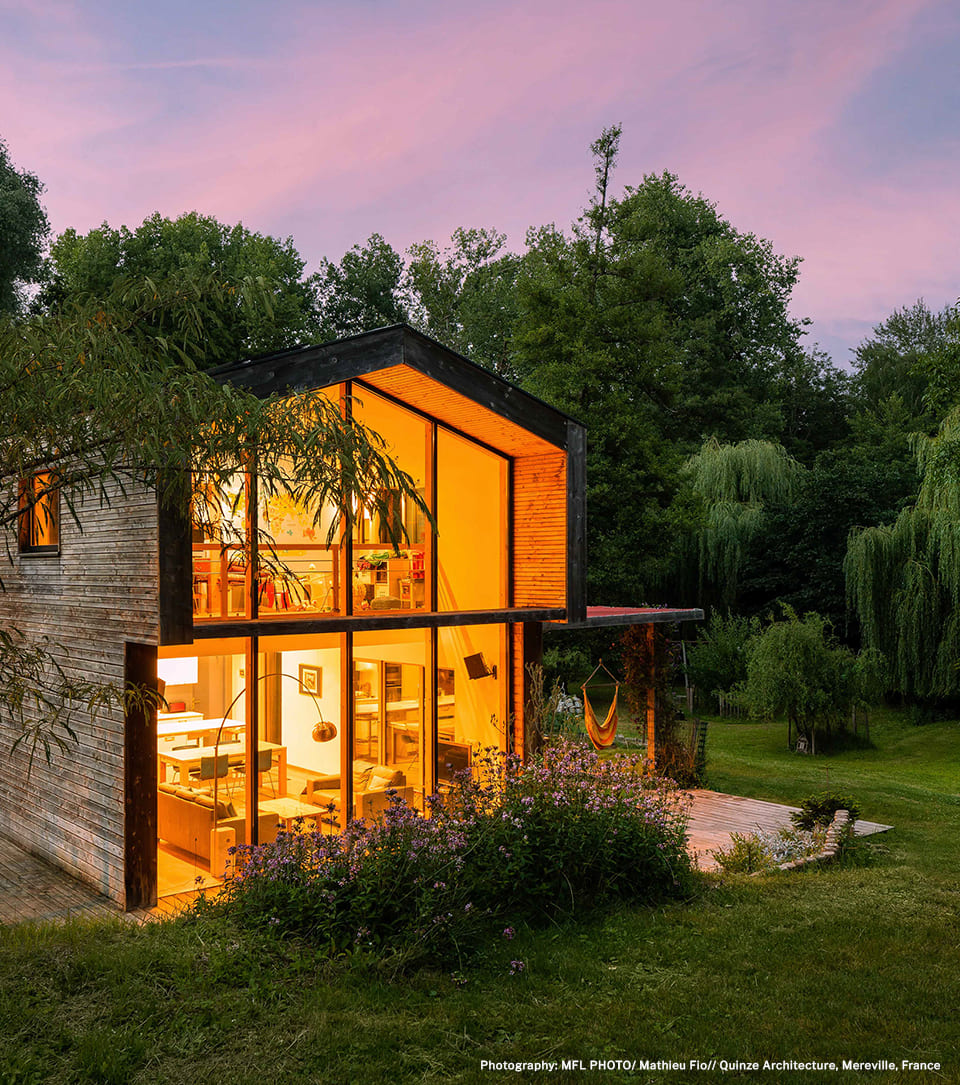 A house that produces a clean energy surplus to share & drive
Net Energy Buildings are unique hi-tech houses ensuring unprecedented performance for their occupants while generating more energy than they need through onsite renewables.
Any InnovHousing home can easily achieve an energy surplus through massive energy savings thanks to passive house technology and the PV panels' integrated battery storage system.
Cape Town will do the rest of the job by supplying more than 3000 sunshine pick hours yearly.
Even enough to power up an electric city car to get around Cape Town quickly.
Energy autonomy and environmental sustainability: an unrivaled and unmatched offer in South Africa.



INTRODUCING PASSIVE HOUSING
Cut down energy
consumption,
recreate comfort
The notion sustaining Passive House lies in the relationship between the inside and the outside of a house. The primary aim of any house is to protect and therefore act as a barrier to external agents. The weaker the barrier is, the higher and faster the heat transfer will move out in winter and inside in summer, hence the energy waste to keep the inside at the desired temperature.
A typical low-barrier house lacks heat transfer control, namely the means to make the thermal flow as slow as possible. The passive house is the most effective technology to delay heat transfer as much as possible.
The Passive House approach aims to gain maximum comfort along with the least possible energy consumption.
Passive house principles relate to insulation and temperature/moisture/radiation control.
Passive House Standard is a set of design codes for attaining a rigorous level of energy efficiency while creating comfortable indoor living spaces.
InnovHousing designs and delivers unmatched luxury homes.
We don't confine privilege to offering high-end locations, amazing architectural styles far from conventional patterns, accurately devised spaces and fine finishes.
We go further.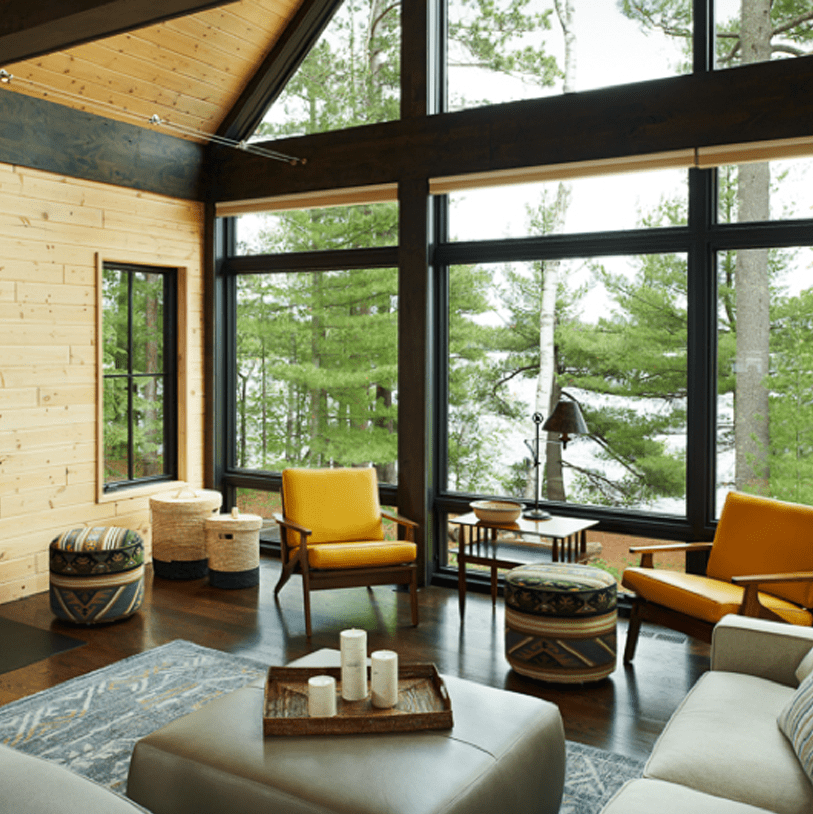 We assure:
level of comfort like-no-other and constant temperature in a range between 18 ° and 25 ° indoors all year round regardless of any external conditions
clean & free energy supply 24/7
obliterating load shedding and power generators
fully sustainable and recyclable building
zero energy and CO2 emission in housing operations
zero maintenance
independence from fossil sources
use of the energy surplus to charge an electric car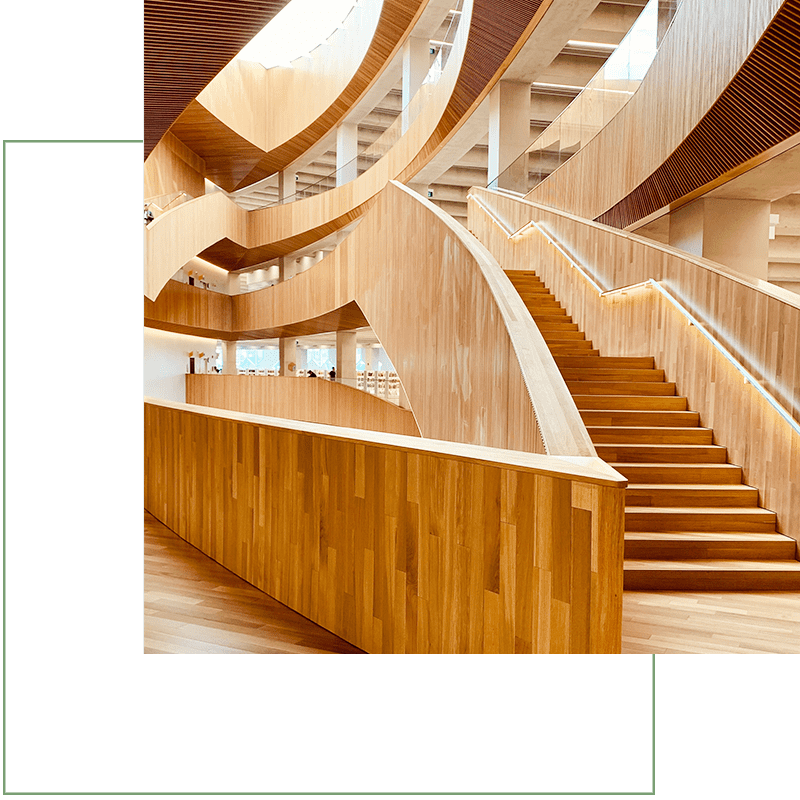 A NEW ARCHITECTURAL LANDSCAPE
From Ecology
to Avant-Guarde
Aesthetics
Our above-ground structures are not using concrete and steel but a material that is five times lighter and efficient.
"Structural optimization and new manufacturing techniques (i.e. digital fabrication) offer ways to design and manufacture customized structural elements with higher material efficiencies."
Implementing Mass Timber Technology allows us to push the boundaries into a new creative realm.

A coherent and functional architectural language creating new forms in harmony with the materials and technology it stems from.

We are opening a new chapter in the luxury residential market combining
elegance and lightness with performance.
Innovhousing promotes and sets up the best possible housing concept in South Africa by boosting sustainable beauty and performative comfort.
Contact us
We look forward to realising your dream home.